ALUMNI
1939-1950 +
THE OLD GUARD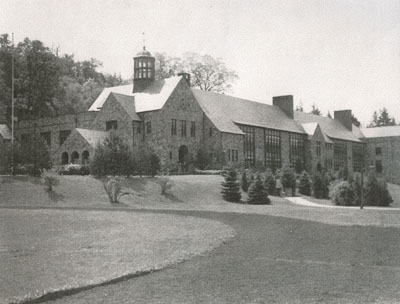 Your input and feedback are solicited.

This site is in honor of Chick Pollock '42 and was begun in late 2005 and in 2006. Chick, for a dozen or more years prior to the site, faithfully gatheried Horace Greeley Alumni through round-robin letters. Although we don't expect to be able to be as successful as Chick has been, we moved to this means of keeping in touch.
We now have a lobg on which you will be able to leave your messages directly.
Since much is by memory, there are mistakes within which we hope the readers will write in corrections. We don't want to rewrite history, just get it as close to reality as possible.
With the dedicated help of Don Reynolds '41 a participating round up should happen.
I am Lucia Crocheron Greer '42X which means I was supposed to be in the graduating Class of 1942, but with my family relocated first to Houston, Texas, and then to Washington, DC.
(Therefore, I am a Horace Greeley graduate in spirit.)
Our sincere appreciation to Bill Miller '57 who helped us with this presentation when Lucia had problems. She is legally blind and has divested herself of many websites, but hopes to be able to maintain this one.. However, it now is a stand-alone site and, if necessary can easily be maintained by another..
Through an unexpected accident all of the original website was obliterated last year and we are now trying to reconstruct it. We hope members of the various classes will be able to provide us more information, pictures and letters.
updated April 18,, 2007
and
updated December 28, 2008