M E M O R I E S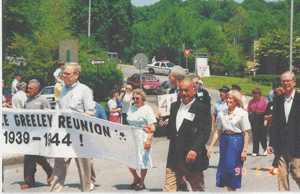 Parade alumni " 1990 when the "War Years alumns" came together l939-l949 classes paraded down King Street in the Memorial Day strut. Outing staged by Ralph Heilman drew large numbers of alumni.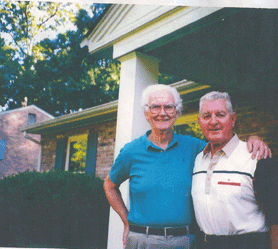 Chick Pollock(R) and Don Reynolds (L) in No. Virginia in 2002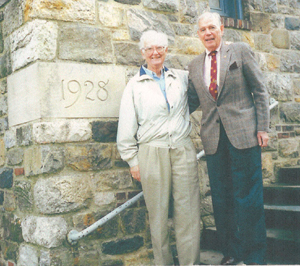 Sam Lessey (R) and Don Reynolds (L) at Bell School during the reunion of 2002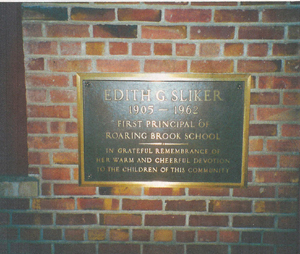 Plaque at Roaring Brook School honoring Edith Sliker, first principal and everybody's favorite grammar school teacher at Horace Greeley School.