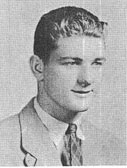 CHICK POLLOCK REMEMBERED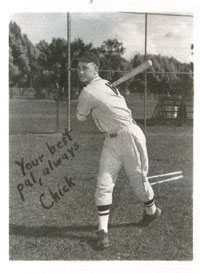 Chick Pollock died on December 27, 2006 in Florida from the ravages of ALS, better known as Lou Gheerig's disease. When Chick learned of that diagnosis, he expressed his feelings for Gehrig, who was one of his hereoes.
If you have recollections or pictures of Chick you would like to share, please send them in. Contact us.
Return to HOME page